Here are some of our most common vehicle transport Frequently Asked Questions to help answer any questions you have an prepare your vehicle for a timely pick up and delivery service. You can also reach out to our Contact page and submit any further questions or concerns for direct response from Turbo J.
Q: What is your service area?
A: Currently we are a federally recognized carrier in Canada, focusing on enclosed auto transport within the western provinces of Canada including Alberta, British Columbia, Saskatchewan and Manitoba.  While our licensing, equipment and insurance is valid for further travel, we aim to provide the highest quality service within this area at the current time. We are always working to expand our coverage and capacity, while offering the same quality service that Turbo J is known for.  Check back further updates and feel free to contact us directly about future service areas.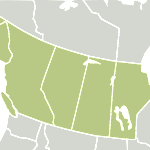 Q: Will you ship non-running vehicles?
A: Yes! We can ship transport your vehicle if it is inoperable but still rolling and movable. Our trailers are equipped with wireless electronic winches to pull vehicles in for transport. Most modern vehicles will have a tow hook in the safety kit of the vehicle that can be installed in the front or rear for easy pick up and delivery service.  Please note: Wrecked, severely damaged and non-rolling vehicles cannot be loaded as they will damage the transport trailers.
Q: Where is my vehicle going to be picked up at and by whom?
A: All vehicles booked with Turbo J Inc are available as Door to Door deliveries by our owner operators. This means we will pick up right at your location (residence or business) and deliver to the location of your desire. No vehicles are driven to shipping terminals, offloaded to other trucks, trailers or carriers, or moved out of the trailer for any reason other than at the time of delivery or unless previously arranged. In the very rare event that we cannot directly access your pick up location due to equipment size or road restrictions, we will contact you and arrange for pick up at the nearest possible location. 
Q: Do I have to be on location for pick up and delivery?
A: Yes! We require someone to be at the pick up location and at the delivery location to sign for release forms and ensure the vehicle and keys are left in a safe and secure location when dropped off by the driver.  Contact us if you require a transport that you may not be present at the points of service, we will do our best to accommodate your needs while ensuring the safety of your vehicle during our possession.
Q: Can I leave my personal effects in the vehicle for transport?
A: Yes! Since the vehicle is not crossing any international borders, you may leave small personal items or items related to the vehicle inside the trunk or cargo area, as long as they are secured properly for transport. Please ensure that the field of vision for the driver is clear and the vehicle can be loaded and unloaded off the trailer safely with no obstructing of views. Please ensure to remove all weapons, alcohol, illegal and/or dangerous goods as they are not permitted.
Q: Will my vehicle be kept clean during the transport?
A: Yes! We pride ourselves in a clean, safe and scratch free service for your vehicle. First, all vehicles are thoroughly inspected at the time of pick up which includes multiple photos and a condition report signed by the driver and pick up contact before the vehicle is loaded. Second, clean protective gear is installed on every vehicle and driver before loading to ensure cleanliness and minimal physical contact with driver and vehicle. If you have a car cover for the vehicle and want it covered during transport it would be installed at this time. The equipment is then closed and locked until it reaches its destination for unloading.
Q: When will my vehicle be scheduled for transport?
A: We will work with your schedule to determine the best pick up and delivery times with our routes. Typically most bookings are made 1-2 weeks out or further depending on the clients schedule. We can accommodate rush, same day pick up service for clients that require short-notice transportation. Contact Turbo J for immediate assistance.
Q: Does Turbo J have proper insurance to transport my vehicle?
A: Yes! As required by all legal motor carriers in Canada, we carry numerous policies to ensure that in the event of a major accident or damage to your vehicle, you are covered. Our policies include but are not limited to a $3,000,000 High Value Commercial Cargo Coverage and $2,000,000 Commercial General Liability Coverage at all times. In rare event that the value is to exceed $3 million for replacement costs, please contact us to discuss additional coverage.